Teri A. Kirby
Before accepting an assistant professorship in the Department of Psychological Sciences at Purdue University, I served as Lecturer in the Department of Psychology at University of Exeter from 2015 to 2018, and Senior Lecturer there from 2018 to 2021.

My research focuses on both sides of the acculturation process, or the process of bidirectional change that takes place when different groups come into contact with one another. Specifically, I examine how majority group efforts to adapt to minority groups facilitate or hinder inclusion and positive intergroup relations, as well as the reverse process (minority groups adapting to the majority group).

Some recent topics of study include diversity ideologies (i.e., ideas about how to accommodate differences across ethnic, gender, and sexual orientation categories), the co-opting of diversity, cultural appropriation, and the impact of diversity initiatives (e.g., intersectional approaches to diversity initiatives, how diversity initiatives shape sensitivity to discrimination, self-concept, stereotyping, and academic/workplace outcomes).

More broadly, my interests span a range of topics on diversity, inclusion, intergroup relations, and prejudice, particularly drawing on social psychological theories of self and identity.
Primary Interests:
Attitudes and Beliefs
Culture and Ethnicity
Gender Psychology
Intergroup Relations
Prejudice and Stereotyping
Research Methods, Assessment
Self and Identity
Sexuality, Sexual Orientation
Social Cognition
Note from the Network: The holder of this profile has certified having all necessary rights, licenses, and authorization to post the files listed below. Visitors are welcome to copy or use any files for noncommercial or journalistic purposes provided they credit the profile holder and cite this page as the source.
Image Gallery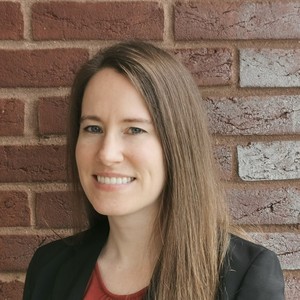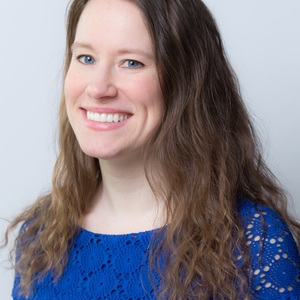 Journal Articles:
Bosson, J. K., Vandello, J. A., Kirby, T. A., & Žukauskienė, R. (in press). Psychometric properties and correlates of precarious manhood beliefs in 62 nations. Journal of Cross-Cultural Psychology.
Greenwald, A. G., Brendl, M., Kirby, T. A., & Wiers, R. W. (in press). Best research practices for using the Implicit Association Test. Behavioral Research Methods.
Handron, C., Kirby, T. A., Wang, J., Matskewich, H. E., & Cheryan, S. (2017). Unexpected gains: Being overweight buffers Asian Americans from prejudice against foreigners. Psychological Science, 28(9), 1214-1227.
Kirby, T. A., & Greenwald, A. G. (2017). Mental ownership: Does mental rehearsal transform novel stimuli into mental possessions? Journal of Experimental Social Psychology, 73, 125-135.
Kirby, T. A., & Kaiser, C. R. (2021). Person-message fit: Racial identification moderates the benefits of diversity approaches. Personality and Social Psychological Bulletin, 47(6), 873-890.
Kirby, T. A., Merritt, S., Baillie, S., Wu Malahy, L., & Kaiser, C. R. (in press). Combating bisexual erasure: The correspondence of implicit and explicit sexual identity. Social Psychological and Personality Science.
Kirby, T. A., Silva-Rego, M., & Kaiser, C. R. (2020). Colorblind and multicultural diversity strategies create identity management pressure. European Journal of Social Psychology, 50, 1143-1156.
Kirby, T. A., Tabak, J. A., Ilac, M., & Cheryan, S. (2020). The symbolic value of ethnic spaces. Social Psychological and Personality Science, 11(7), 867-878.
Morgenroth, T., Kirby, T. A., Cuthbert, M., Evje, J., & Anderson, A. (in press). The erasure of bisexual men. European Journal of Social Psychology.
Morgenroth, T., Kirby, T. A., Ryan, M. K., & Sudkaemper, A. (2020). The who, when, and why of the glass cliff phenomenon: A meta-analysis of appointments to precarious leadership positions. Psychological Bulletin, 146(9), 797-829.
Ruby, M. B., Alvarenga, M. S., Rozin, P., Kirby, T. A., Richer, E., & Rutsztein, G. (2016). Attitudes toward beef and vegetarians in Argentina, Brazil, France, and the USA. Appetite, 96, 546-547.
Ryan, M. K., Begeny, C. T., Bongiorno, R., Kirby, T. A., & Morgenroth, T. (2020). Editorial: Understanding barriers to workplace equality: A focus on the target's perspective. Frontiers in Psychology: Organizational Psychology, 11:1279.
Other Publications:
Begeny, C., Wong, E., Kirby, T. A., & Rink, F. A. (in press). Gender, race, and leadership. In M. Hogg (Ed.), Oxford Encyclopedia of Social Psychology. Oxford: Oxford University Press.
Teri A. Kirby
Department of Psychological Sciences
Purdue University
703 Third Street
West Lafayette, Indiana 47907-2081
United States of America